Get ready for an unforgettable experience at the 2023 Tournament of Champions! We're excited to present our incredible lineup of vendors who will be showcasing their one-of-a-kind creations and services at the event. From handcrafted treasures to top-notch services, there's something for everyone to discover. Come join us for an amazing time!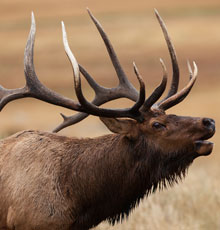 Bill Snyder, The Antler Guy
Discover the Natural Delight Dogs Crave!
Explore our selection of premium ELK Antler dog chews, a favorite among furry friends for their irresistible taste and all-natural goodness. But that's not all – we also offer a variety of training treats to help your canine companion stay on their best behavior. Treat your dog to the best, because they deserve it!
Honey Snuggles
A veteran-owned and operated small business. Join us at U-FLI's TOC and explore our wide range of pet essentials, including pet beds, kennel mats and pads, Primo pad covers, crate covers, kennel curtains and handmade blankets. Visit our website at www.honeysnuggleshandmade.com for a comprehensive look at our offerings. We're excited to meet you!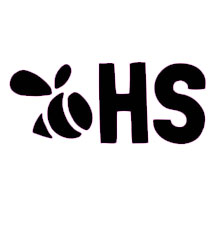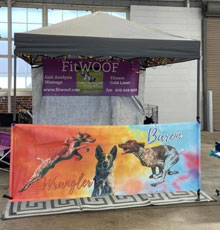 FitWOOF
Join Jan Robinson at the FitWOOF Booth for expert Gait Analysis, MFR Canine Massage, Cold Laser Therapy, and Tera Hertz treatments. Elevate your dog's performance and relieve muscle and tendon discomfort. Secure your spot online at www.fitwoof.com or simply walk in – we can't wait to meet you and your furry athlete!
Flying Dog Outfitters
Discover unique and handmade dog collars at Flying Dog Outfitters! Our collars are hand-crafted with love, featuring exclusive fabrics and custom designs. Whether you're looking for a special accessory for your furry friend or have a specific vision in mind, we welcome custom orders. Stop in and see us or reach out to us through our Facebook page www.facebook.com/FlyingDogOutfitters.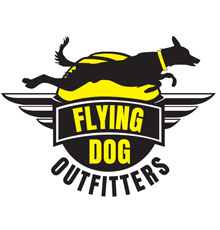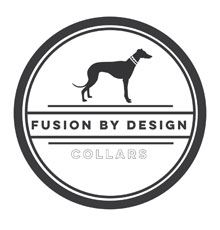 Fusion By Design Collars
Our collars and leashes are meticulously handcrafted by leather aficionados for those who share their discerning taste. We offer only the finest quality leather, embellished with exquisite Austrian crystals and adorned with cutting-edge designs. Elevate your pet's style and comfort with our exclusive creations. Visit us at Champs and explore our online store at www.fbdcollars.com
Fuzzywumpets
Discover Fuzzywumpets, your go-to boutique for exquisite pet gear! We specialize in crafting hand-made collars that are both stylish and functional. Join us at Champs or visit our website at www.fuzzywumpets.com to explore our specialty in limited slip and private prong collars, all lovingly handmade in the USA. Your furry friend deserves the best, and that's what Fuzzywumpets delivers!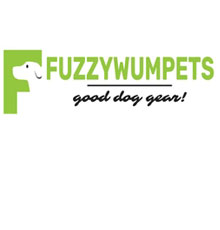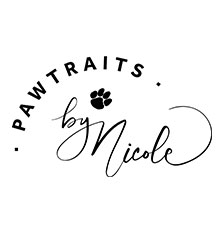 Pawtraits by Nicole
Join Nicole Hrustyk of Pawtraits by Nicole for an exclusive studio portrait experience like no other! Capture unforgettable moments with your furry friend during our limited-edition sessions on Friday and Saturday. Choose from treat-catching, peanut butter indulgence, or fun headshots. Hurry, spots are limited! Secure your session now at www.pawtraitsbynicole.com/limited-edition-studio-sessions-travel-edition.
Rude Dog Kids
The Rude Dogs kids will be setting up shop with a fantastic selection of collars, tugs, bracelets, and more. What makes them even more special? They're donating 100% of their profits to Even Chance Pit Bull Advocacy + Resources + Rescue, a wonderful local organization in St. Louis. Get ready to shop for a great cause and show your support for these young entrepreneurs with hearts of gold.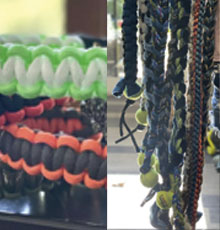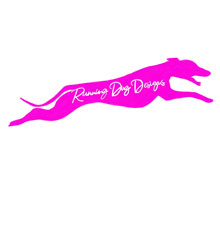 Running Dog Designs
Discover the finest in pet accessories at Running Dog Designs! From custom slip leads to washable crate pads, we've got everything to pamper your furry friend. Looking for a unique collar, leash, or tug toy? Visit us in person at the U-FLI TOC event or explore our Facebook page at www.facebook.com/RunningDogDesignsInVegas. Your pet and sport dog's happiness is our priority!
Safety Pups
Check out Safety Pups for a tug-tastic experience! They've got an amazing selection of tugs, tugs, and more tugs to keep your furry friends entertained and motivated. Don't miss out on the paw-some fun – shop Safety Pups at the 2023 Tournament of Champions or visit our Facebook page www.facebook.com/profile.php?id=100063531664183. We're excited to meet you and your pups!